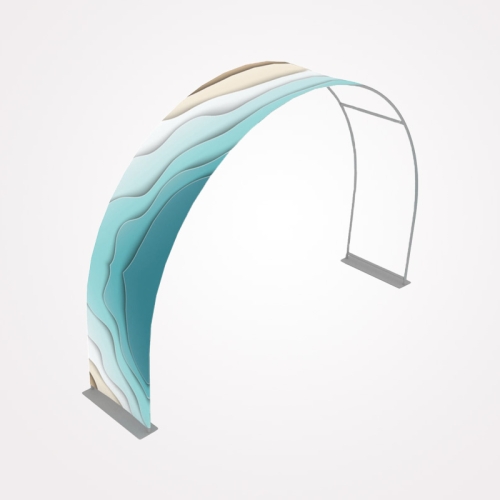 Arch
It offers an impressive appearance with its oval appearance.
Indoor/outdoor brand promotions, special events, foyer areas, sports events, showrooms etc. It offers a different visual experience in all areas.
It is an excellent advertising option with its impressive, stylish and modern look.
The entire product can fit in a carrying case and can be easily transported to wherever you want.
Product Dimensions
S : 250 x 230 x 80 cm
M : 350 x 250 x 80 cm
L : 400 x 280 x 80 cm


Durable Lightweight Chassis

Easy To Disassemble

Bidirectional Visual Opportunity

Special Size Production Possibility

Washable Print

Vivid Colors

Modular