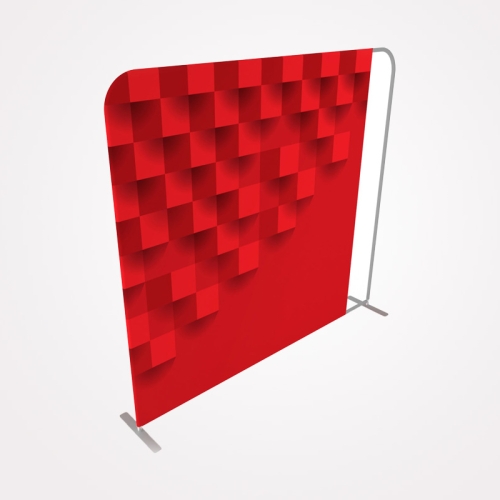 Flat
It can be used easily in any environment with its slim design that does not take up space.
It can be used alone in your advertising area or a special stand area can be created with different dimensions.
It offers an excellent background/background advertising solution in all your organizations that you will participate in.
Its bidirectional use provides extra visual presentation space.
It is ready for use in 5-10 minutes with its assembly that does not require labor and tools. It can be taken anywhere you want with its special carrying bag.
Accessory Options
Header, Lighting system, Pop-Up systems,
shelving systems
Product Dimensions
S : 200 x 190 cm
M : 250 x 200 cm
L : 300 x 230 cm
XL : 400 x 230 cm
XXL : 500 x 230 cm


Durable Lightweight Chassis

Easy To Disassemble

Bidirectional Visual Opportunity

Special Size Production Possibility

Washable Print

Vivid Colors

Modular