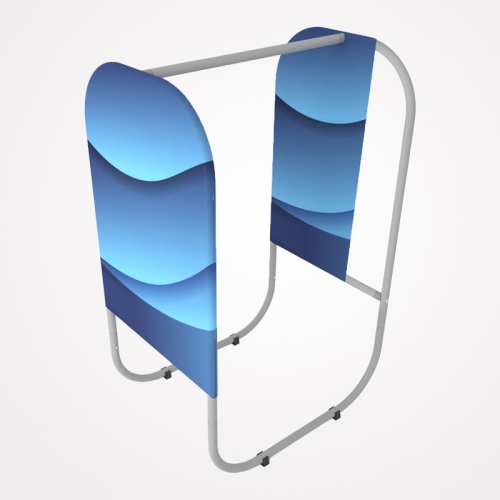 U-Box
Brand, model, price, campaign, etc. of your products. It is a different shelf/hanger system used to display information at the same time with the product.
Thanks to its portable and light structure, it can be easily carried anywhere you want.
It has the capacity to use a maximum of 50 hanging products.
It adapts to your brand and products with its profile preference in different colors.
With the optional shelf option, the product display effect increases.
It can be produced in different and special sizes.
Product Dimensions
80 x 130 x 60 cm
63 x 96 cm


Durable Lightweight Chassis

Easy To Disassemble

Bidirectional Visual Opportunity

Special Size Production Possibility

Washable Print

Vivid Colors

Modular