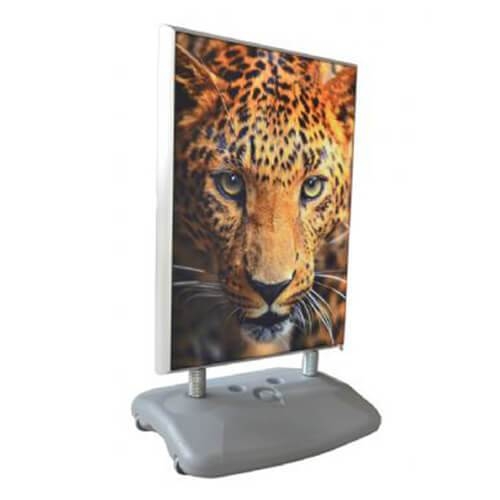 Water Storage Textile Box
It is more remarkable than the standard pontoons, especially outdoors.
It can be used for decorative purposes due to its thin frame structure.
The frame depth is arranged according to size.
You can impressively use your visuals in your indoor and outdoor spaces.
Single and double direction options are available.
Easy to install thanks to thin and lightweight parts. Thanks to the silicon wicks on the front, you can easily change the images.
It can be prepared as disassembled or turnkey.
Optional different colors can be preferred.
It is manufactured in Turkey.
2 years warranty.
Product Dimensions

Water Storage Textile Box Advantages
Durable Lightweight Case
Manufactured from anodized aluminum. In addition to a quality and stylish stance, it also provides the advantage of lightness.

No Service Required
No service is required for installation. You can easily install yourself.

Easy to Disassemble
You can easily change your ad image at any time and reuse the old one.

Switchable LED
With the special system developed, you can easily replace the LED panels in case of malfunctions.

Low Consumption
Energy saving is provided by the LED system used for lighting.

Demountable System
All parts are shipped disassembled and can be disassembled and re-installed many times.

Indoor Use
Your ads will adapt to the environment with the thin case you will use indoors.

Outdoor Use
With models tested in different weather conditions, you can also use the LightObox outdoors.